Information for Our Patients
When to see an eye doctor
Several factors determine how often you need to see your eye care professional for an eye exam including your age, health, and risk of developing eye problems. Regular eye exams can give your eye doctor an opportunity to detect eye diseases early on when they are most treatable.
For children under 5 years, your pediatrician will be on the lookout for common eye conditions like lazy eye, crossed eyes, or turned out eyes. If present, a referral needs to be made to an ophthalmologist for a comprehensive eye evaluation.
School age children should have their vision checked before they enter first grade. If they are not having trouble with their vision and there is no family history of vision problems, they can be re-evaluated every 2 years.
Healthy adults in their 20s and 30s with no vision problems should be checked every 5 to 10 years. From ages 40 to 65, have your eyes evaluated every 2 to 4 years. After age 65, you should have a complete eye exam every 1 to 2 years.
If you wear glasses or contact lenses, have a family history of eye disease, or have a chronic condition that puts you at greater risk for eye disease, such as diabetes, have your eyes checked more frequently.
What to expect on your visit
New Patients
For new patients, we will ask you to provide your medical history including any medications you are currently taking. If you wear contact lenses, glasses, or both, please bring them to your appointment. Also, please have your insurance card or vision plan information with you at your first visit.
Pupil Dilation
An eye exam helps detect eye problems at the earliest stage, when they are most treatable. If this is your first visit or you are seeking an eye exam because you are concerned about a new symptom or vision problem, then pupillary dilation is necessary.
Special drops are instilled in the eye to make the pupil, the black part in the center of the iris, dilate. Dilating the pupil allows your doctor to have a good view of the back of your eye. This helps in diagnosing many diseases and conditions such as:
Cataracts
Diabetes
Glaucoma
Hypertension
Macular Degeneration
Dilation makes it difficult for you to focus on near objects for a few hours. It may interfere with your ability to drive after an eye exam, especially if you are light-sensitive. Please plan on spending at least an hour in our office after your exam if you are driving. Alternatively, have a friend or family member accompany you to your appointment.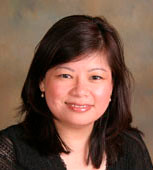 Mary Ann Bañez, M.D.
Board-Certified Eye Physician & Surgeon
Office Hours
| Day | Hours |
| --- | --- |
| Sunday: | Closed |
| Monday: | 9AM to 4PM |
| Tuesday: | 9AM to 4PM |
| Wednesday: | 9AM to 1PM |
| Thursday: | 9AM to 4PM |
| Friday: | 9AM to 4PM |
| Saturday: | Closed |
We are closed for lunch from 1PM to 2PM.